Popular Nollywood actor and film maker, Alex Ekubo has shared a recent post on his social media page.
In the post he shared, Alex narrated his encounter with one of his relative who had announced the ill condition of their grandmother to him. According to the actor, "you would be minding your business in a park thinking about your life, then such news comes to you".
He shared the post with the caption,
"Saving money in Nigeria is hard. You would be minding your business in the park thinking about your life, next thing you would receive a text message; Brother, Grandma just swallowed cutlass, they need to operate on her within the next Seventeen minutes, if not her blood would congeal and evaporate"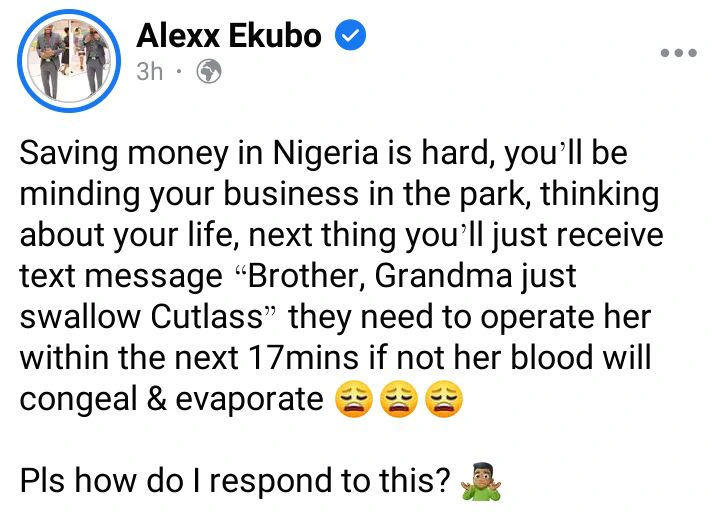 Replying to the post he made, some fans of the actor attested to encountering similar experiences, while some others attributed to the situation of the country.
Alex Ekubo is a popular Nollywood actor and Television personality. The celebrity model is renowned for his, "lover boy", roles in Nollywood movies.