Most of us are quite familiar with the name Regina Daniels, a young and beautiful Nollywood actress who came into the limelight several years ago and has been making waves since then.
aking waves since then.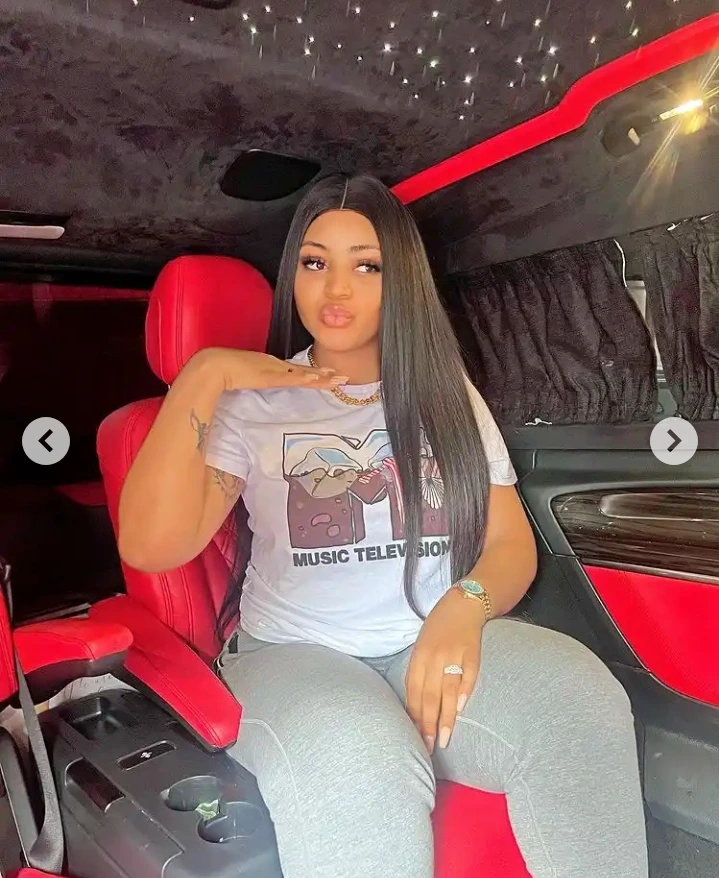 A few moments ago, this 22-year-old lady, who is known for flaunting her expensive lifestyle online, sparked mixed responses after she took to her social media page to drop new photos, showing off the red and black interior design of her exotic car for the viewing pleasure of her fans and followers. These photos were shared on her verified Instagram, where she has amassed a large number of followers.
Regina Daniels can be seen beautifully dressed while she poses for photographs on the red seats of her exotic ride (a Rolls Royce Phantom precisely). Nevertheless, social media has become a platform where the rich and famous use to flaunt their wealth and other luxuries. However, Regina's decision to show off the interior design of her multi-million naira car has sparked reactions from her fans and Nollywood colleagues.
Photo Credit: Instagram Account
Photo Credit: Instagram Account

While releasing the photos, she quickly added a caption that reads, "Set your life goals on fire and seek those who fan your flame."