Sokoto State Governor and Chairman of Nigeria Governors Forum, Rt. Hon. Aminu Waziri Tambuwal, CFR has received his Certificate of Return as the Senator – Elect for Sokoto South Senatorial District. Continue Your Reading>>>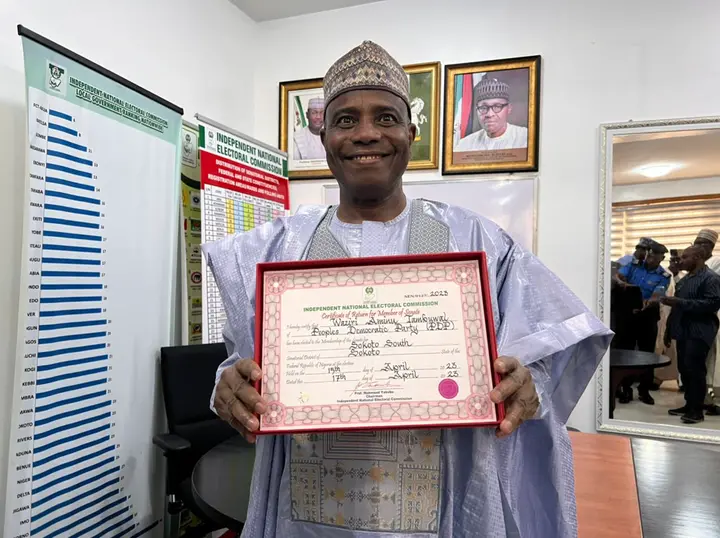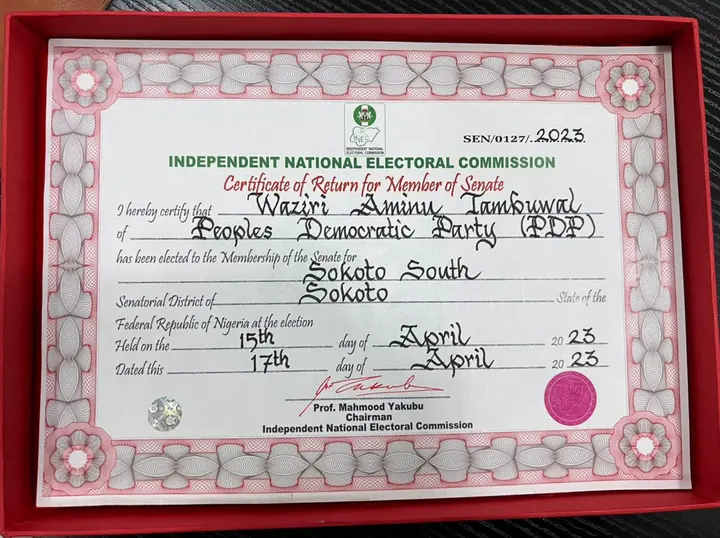 The Certificate of Return was given to the charismatic former Speaker of the House of Representatives by INEC Commissioner in charge of Information and Voter Education, Barrister Festus Okoye at a brief ceremony in the INEC Headquarters, Abuja, on Wednesday, April 26, 2023.Recall that Governor Tambuwal was leading comfortably in the February 25 election and was confidently awaiting his formal declaration, when violence suddenly erupted in some polling units, thus leaving the Resident Electoral Commissioner and field officers, with no choice than to declare the election inconclusive.
INEC then rescheduled rerun elections in the polling units where elections were voided in the February 25, 2023 election, including those in Sokoto South Senatorial zone and Governor Aminu Waziri Tambuwal, candidate of the Peoples Democratic Party, defeated All Progressives Congress (APC) candidate, Ibrahim Danbaba Dambuwa, who is the incumbent lawmaker. Continue Your Reading>>>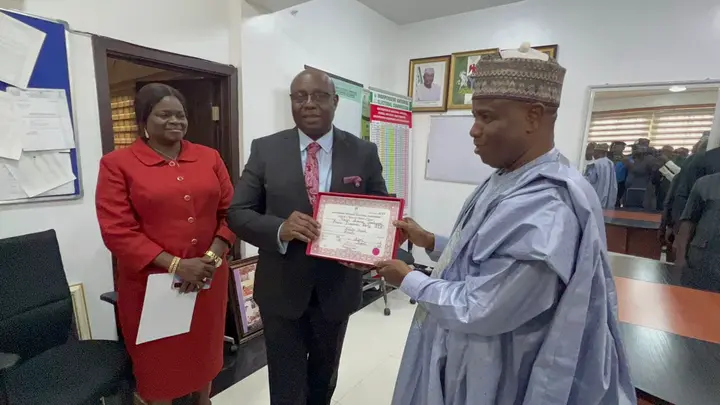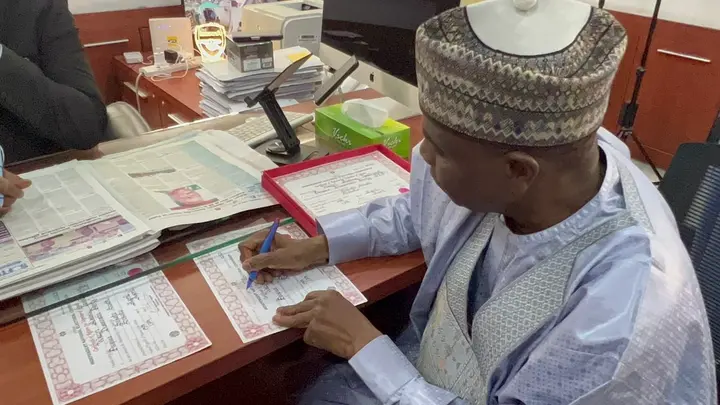 Tambuwal polled 100,860 votes while Danbaba polled 95,884 votes, to emerge victorious, with a total margin of 4,976 votes.
Announcing the results on Sunday morning, April 16, at the INEC office in Bodinga local government, the returning officer, Professor Abubakar Abdullahi Bagudo, declared Tambuwal winner, to conclude a very contentious election which had even seen the Sokoto State Governor writing to INEC to complain that some polling units where elections had been concluded and results declared in his favour were surprisingly favour were.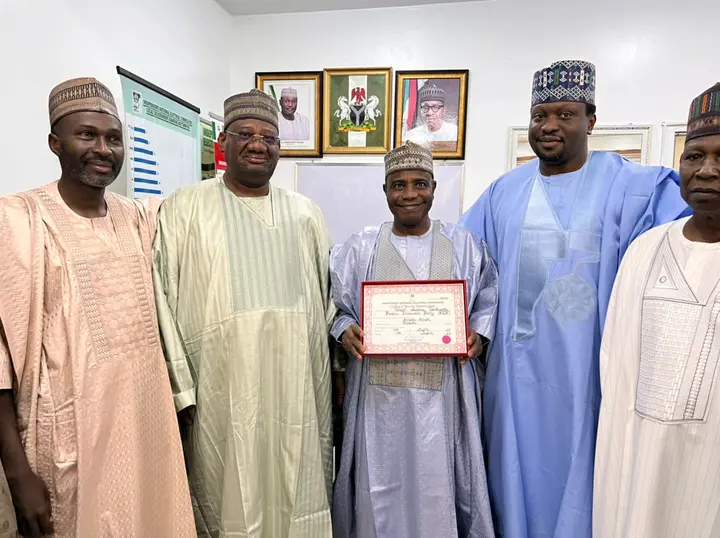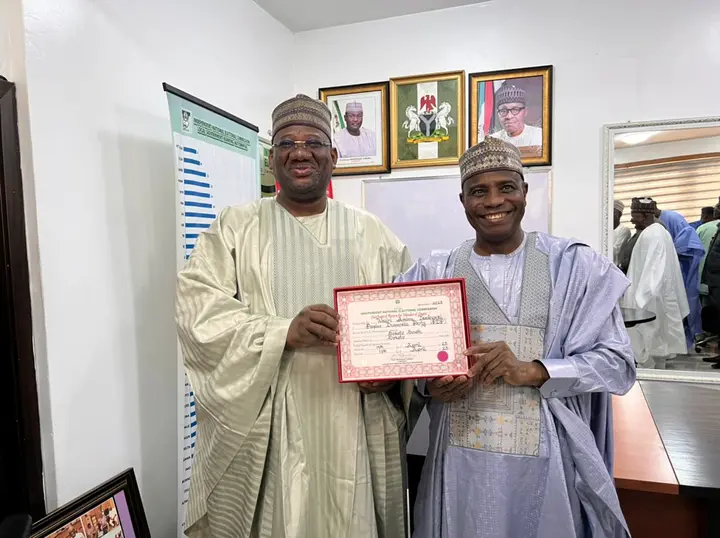 Senator-elect Tambuwal, who dramatically withdrew from the May 2022 PDP Presidential primaries at the very last minute, to support the bid of Alhaji Atiku Abubakar, then opted to contest the Sokoto South Senatorial zone election, has served as speaker of the House of Representatives from 2011 to 2015.
The 57 year old seasoned politician, who is the Chairman of PDP Governors and served as was elected Governor of Sokoto state in 2015 and reelected again in 2019, began his political career in 2003 when he contested for the Kebbe/Tambuwal Federal Constituency seat. He won the election and subsequent elections in 2007 and 2011, representing the constituency until 2015 when he became governor of Sokoto.