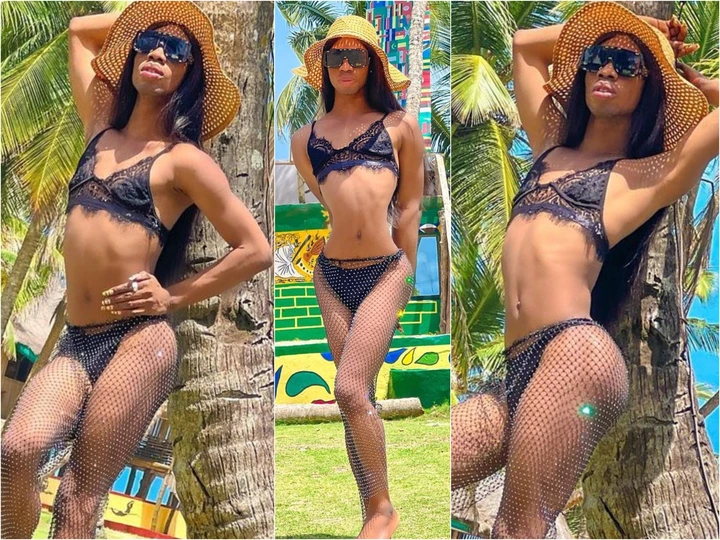 Popular Nigerian cross dresser, James Brown recently flaunted his Bikini dress on social media.
The famous cross dresser shared the pictures on his official Instagram account. Check out the screen capture of the post below;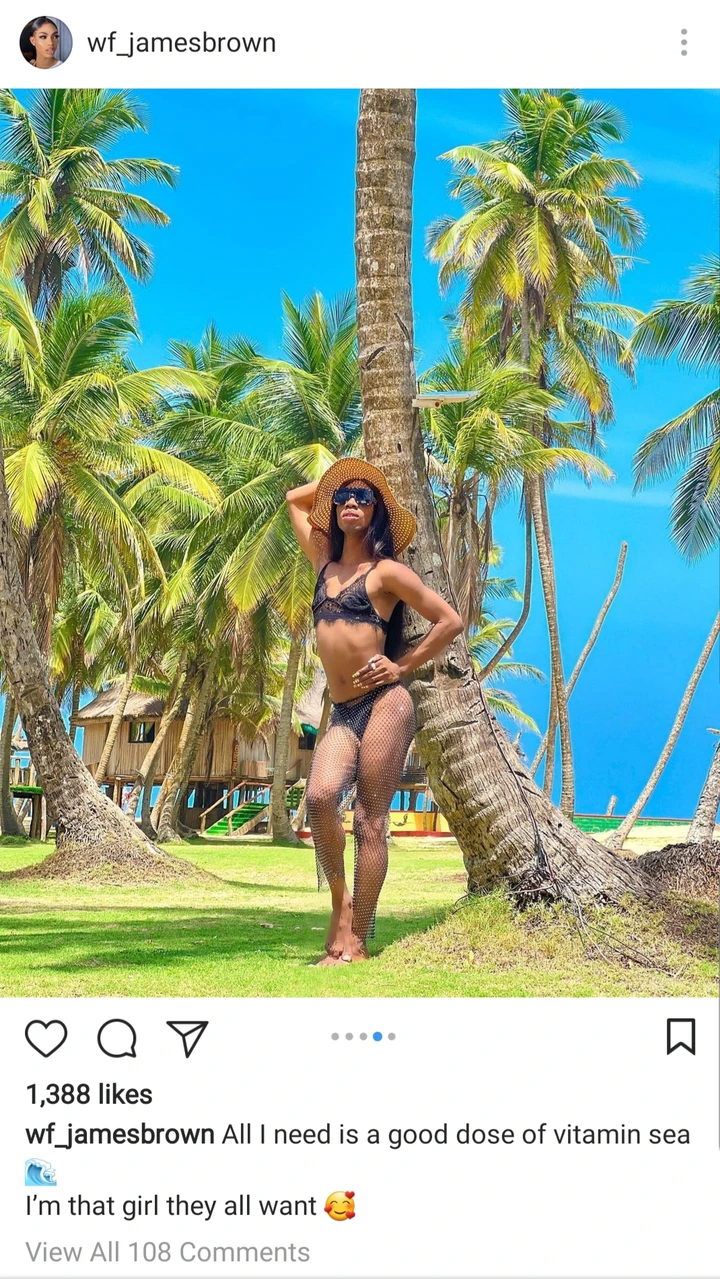 According to his statement earlier today, James Brown wrote; "I'm that girl they all want".
Nevertheless, James Brown's followers keeps reacting to his new pictures on the microblogging platform.
Furthermore, There are many benefits of wearing a one piece and wearing a bikini. And, choosing the right one can be quite hard. Below are the new pictures of James Brown wearing a Bikini outfit;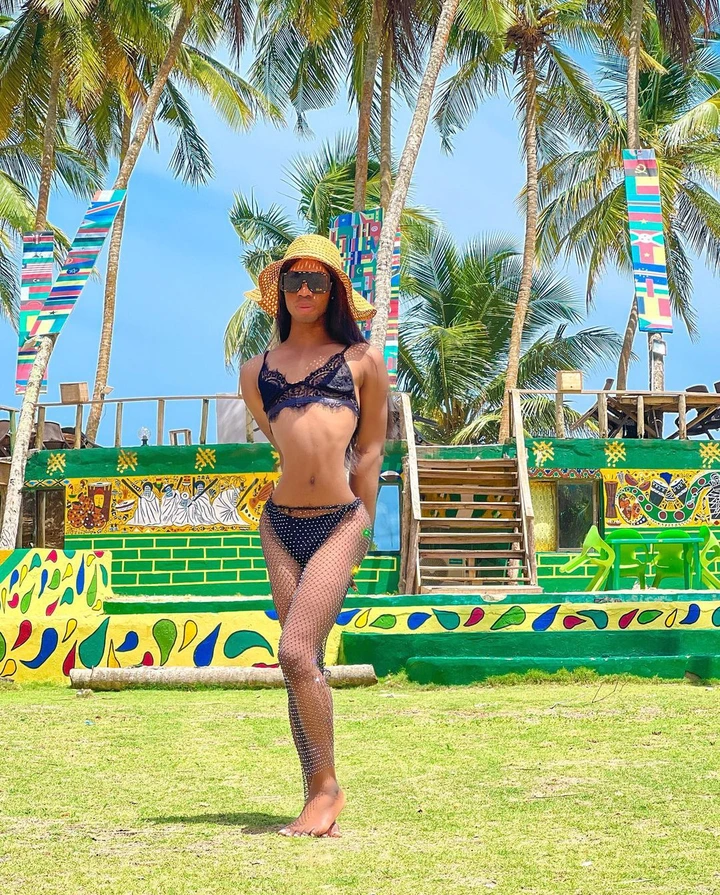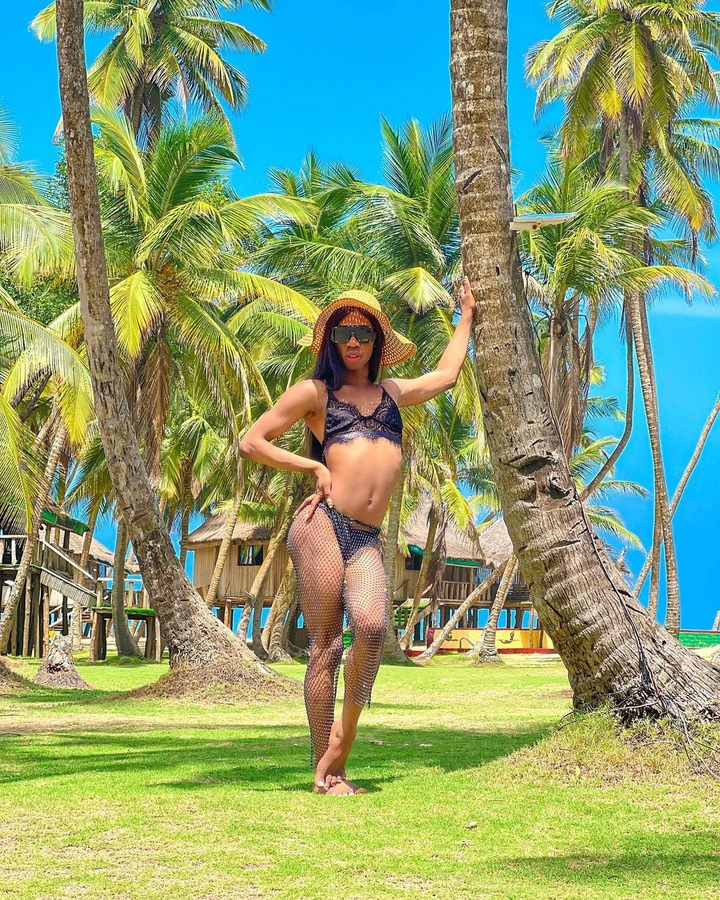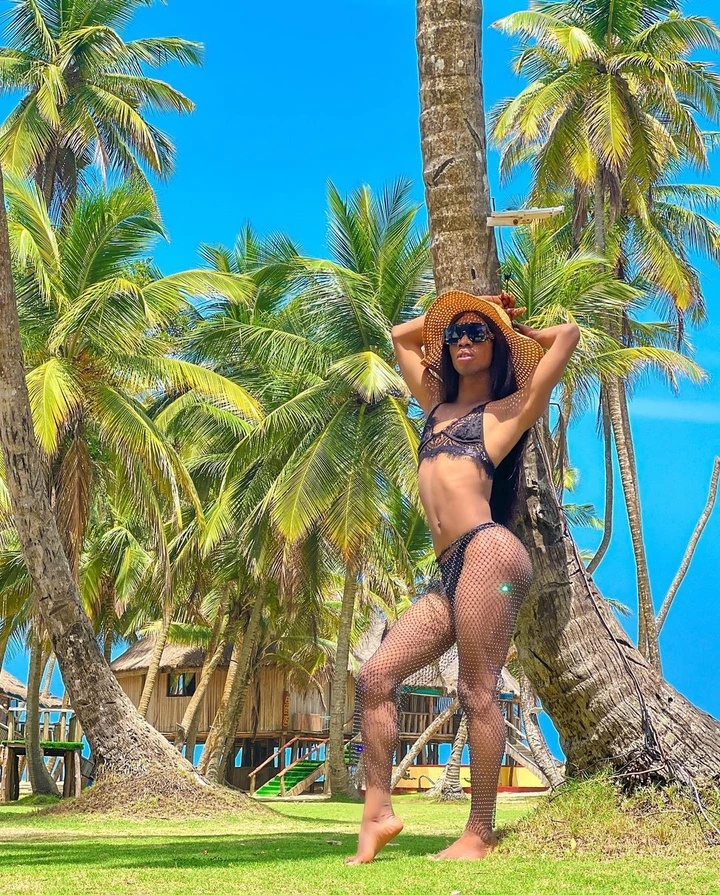 From the pictures that were shared above, you will clearly see James Brown showing off a black Bikini. For him to make a fashion statement, he decided to look classy and snazzy.
However, James Brown's eglass and hat protected him from direct sunlight and it suit his outfit. He actually has a high taste for fashion and he enjoys posting his pictures on social media.