Amarachi Amusi is a popular female skit maker in Nigeria, she is also an entrepreneur, brand ambassador, and Instagram socialite. In a recent Interview, the 27-year-old revealed that she can never sleep with a man for money or even sell her body for money. Continue Reading>>>
The actress began by talking about the things she has achieved thus far in life, she also stated that she started on Instagram, right after she graduated in 2016 and went to NYSC in 2017, and then she began content creating and skit making, she also disclosed that that time she had no direction and had no idea what she was doing, however, she started her first business as well.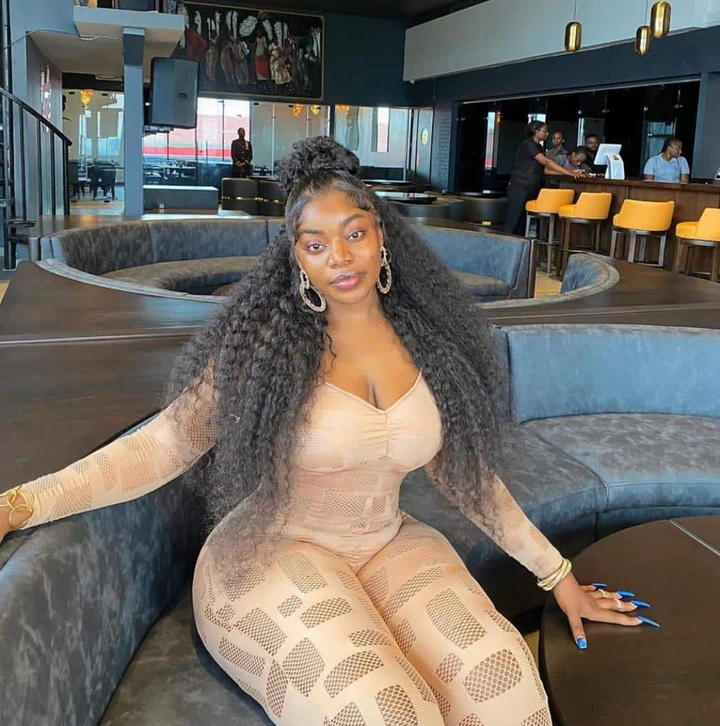 The interview revealed that Ashmusy shakes her butt during most of her videos, he asked if it has some sort of influence on her business, Ashmusy in turn stated that it does not help her career, and when she does adverts or videos she turns her back and shakes her butt, she called it a reflex and attributed it to having a fine body. Continue Reading>>>
She further talked about her background and how she wasn't from a Rich home, however, her mum did her best for them not to feel poor, she stated that she grew up in a house that had one room and parlour, and she lived there for 20 years till she decided to move out, but now at 27 she has her own in houses. She further said that she got everything she had by herself and no man added a dime to it.Finally, the interviewer asked her one thing she will never do for money, She replied that she will never sleep with a man for money or sell her body for money, she said that she has never done it and she will never do it, she bragged that she can make money from her business in one day. The interviewer then questioned her concerning the Dino Melaye saga where she and her best friend Ada Jesus were accused of having an affair with the popular Senator, she claimed that the story baffles her, and she denied knowing Dino Melaye.