Popular Nigerian singer and philantrophist, Davido Adeleke's babymama, Amanda is a media personality and social media influencer. A few minutes ago, she recently took to her social media platforms and shared a new post saying that if she ever becomes an option, she should not be chosen.
According to a recent post on her official Instagram handle via her Instagram story, she said, "if I ever become an option for you, do not choose me".
Meanwhile, take a look at the screen capture of her caption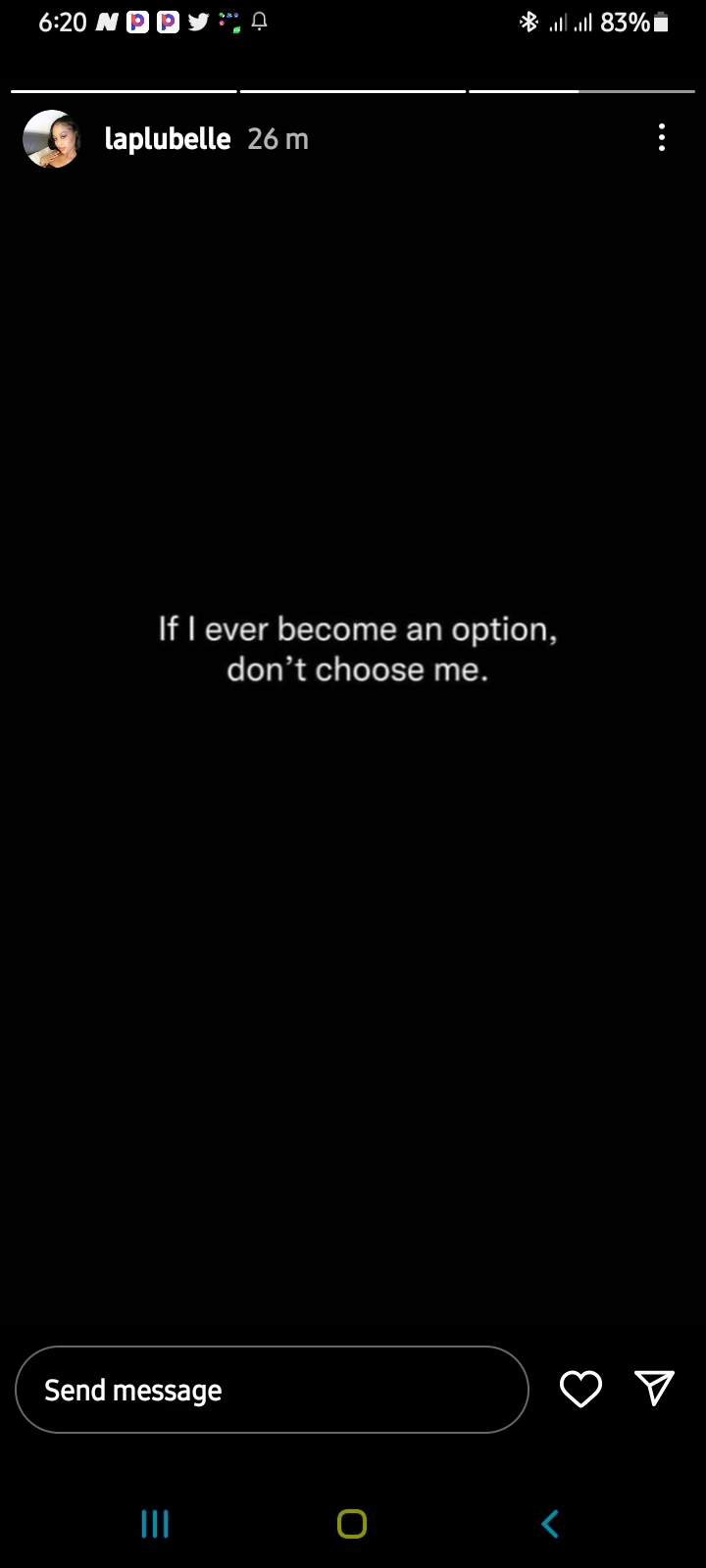 Also, Amanda is a model and socialite who is blessed with wealth and beauty. You could recall that Amanda became famous after giving birth to Davido's second daughter.
In addition, Davido has two other babymamas which are Sophia Momodu and Chioma Rowland and he can choose whichever he wants to settle with.
However, from Amanda's recent update she is probably insinuating that even if the singer wants to marry her, she is unwilling to do same.
Anyways, what are your thoughts concerning this post if you are one of my dear readers