One of the most sought-after Nigerian female singers, Yemi Alade has used her new Instagram post to reveal her experience after she agreed to a dinner date with her friends. She said that after accepting to go on a date with them, the next thing she found out was that she got strapped to her chair and suspended in the sky by a crane. She backed up her statement with pictures of herself while sitting in the chair she was talking about.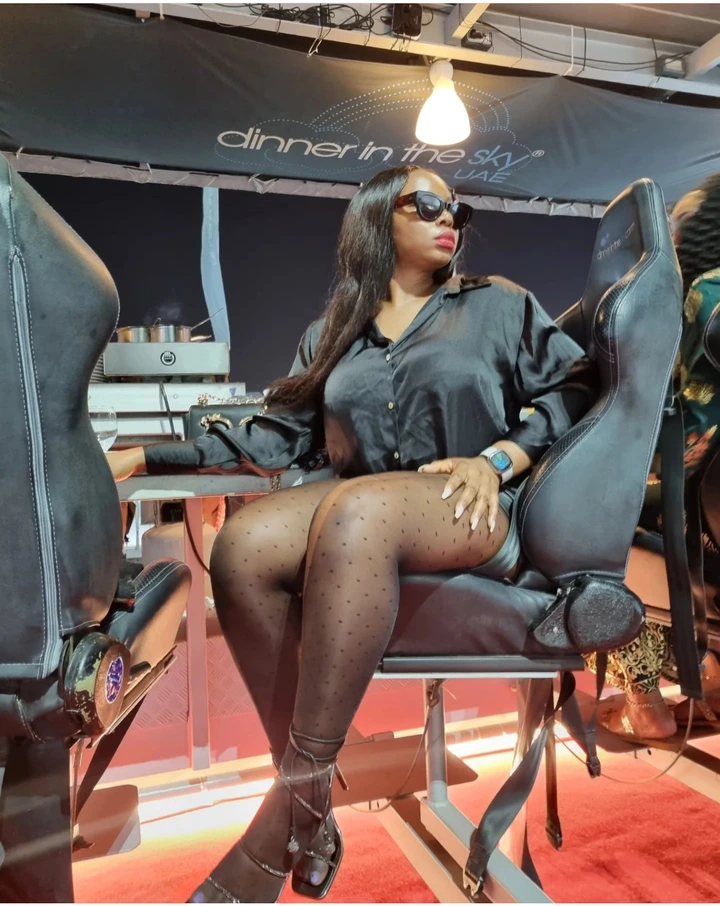 In her latest post, she showed up in a black T-shirt outfit and a short that looked gorgeous on her. She appeared with a lovely hairdo that looked stunning on her. She put on a beautiful black sunshade with high heels that enhanced her beauty. She applied nicely done make-up that matched her skin color.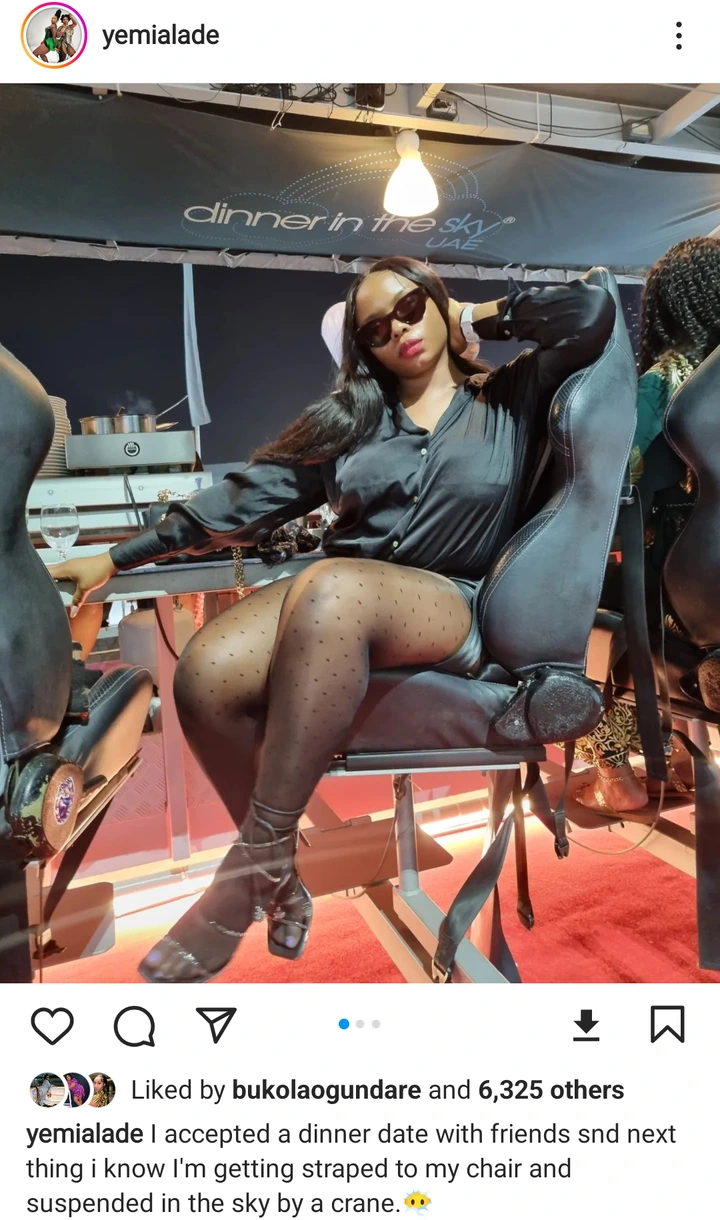 She captioned her post by saying, "I accepted a dinner date with friends, and next thing I know I'm getting strapped to my chair and suspended in the sky by crane." This caption and her pictures drew the attention of her fans as they reacted quickly to them.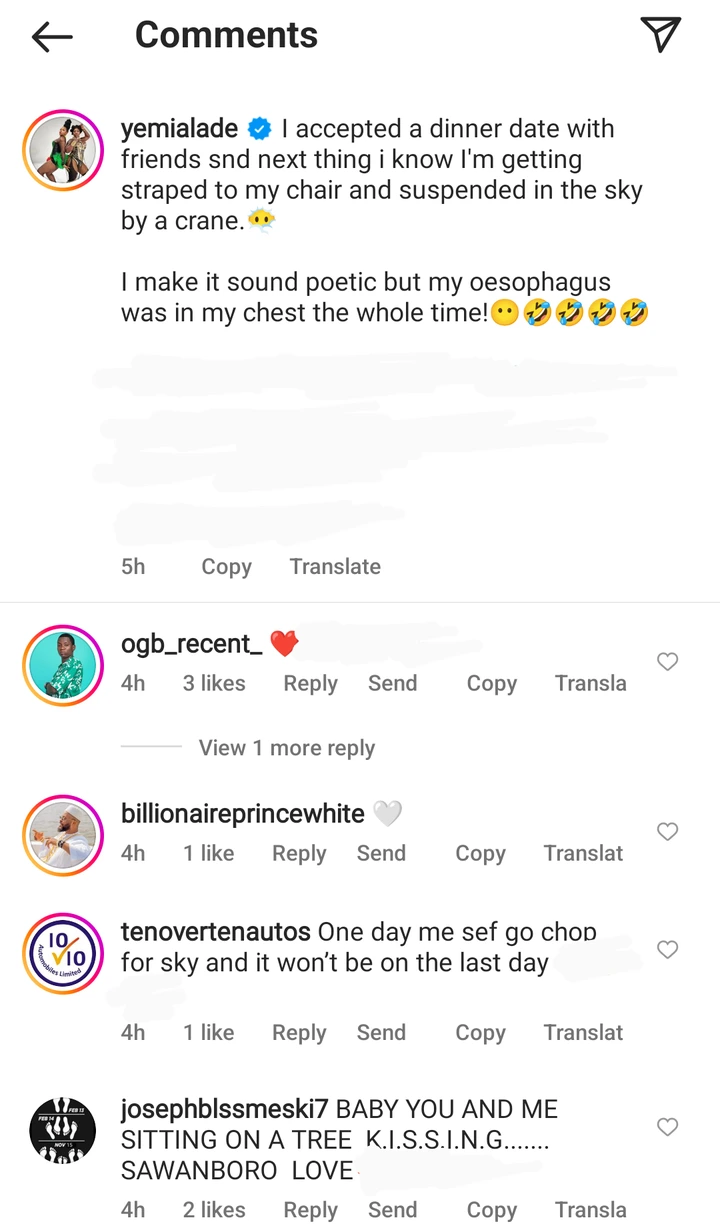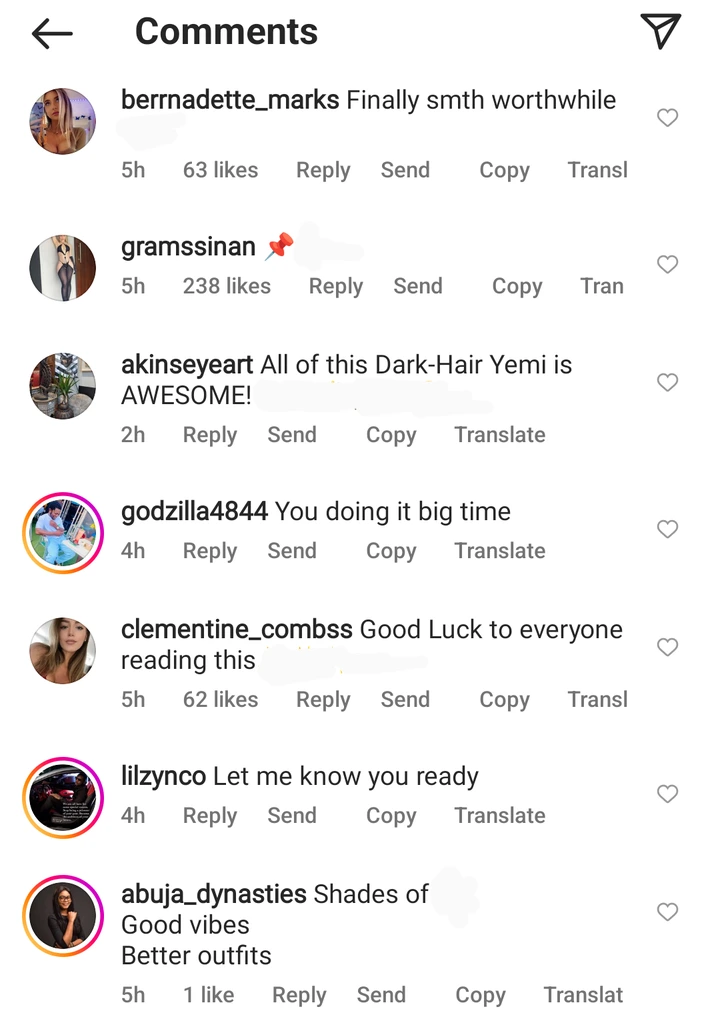 Judging by the comments and reactions on her post, it is clear that her followers are impressed with her outfit, as they reacted positively to it, while others who found her caption interesting also reacted differently to it.