As a human being, there is that one thing about you that you know and those who admire you might be unaware of, which is usually a true revelation of the type of person that you are. For reality star Jackie B, she had decided to come clean by stating that " ok it's time for me to finally accept this. I agree that I've been in denial for way too long. It's time I finally tell myself the truth. I am Jackie, and i am spoiled. "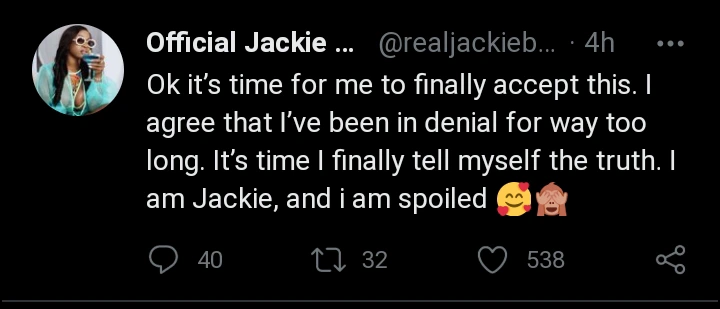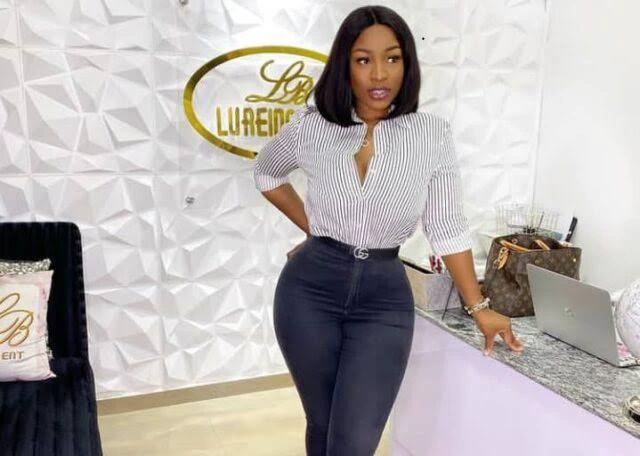 The reality star is disclosing her truth, as no one will be able to face her sometime in the future and tell her the reality which she had disclosed about herself, which highlights why she is only human and is prior to make mistake, as no one is actually perfect as a person, and there is that one thing we do that tends to show how humanly we are.
In as much as the reality star had stated her truth, there is virtually no information based on the capability big how spoiled she might be, as she didn't say she is spoiled in one particular sphere of life, as this would mean she is only referring to herself being humane, as we all as a person is spoiled in one way or another.