Music diva and Afrobeats superstar Yemi Alade just dropped new photos of costume she wore while producing her brand new potential hit song titled "Bubble It" with Jamaican dancehall queen, Spice. The two musicians were spotted giving different poses for the camera which gotten fans talking about it more than their collaboration together.
Check out the screenshots of her photos below.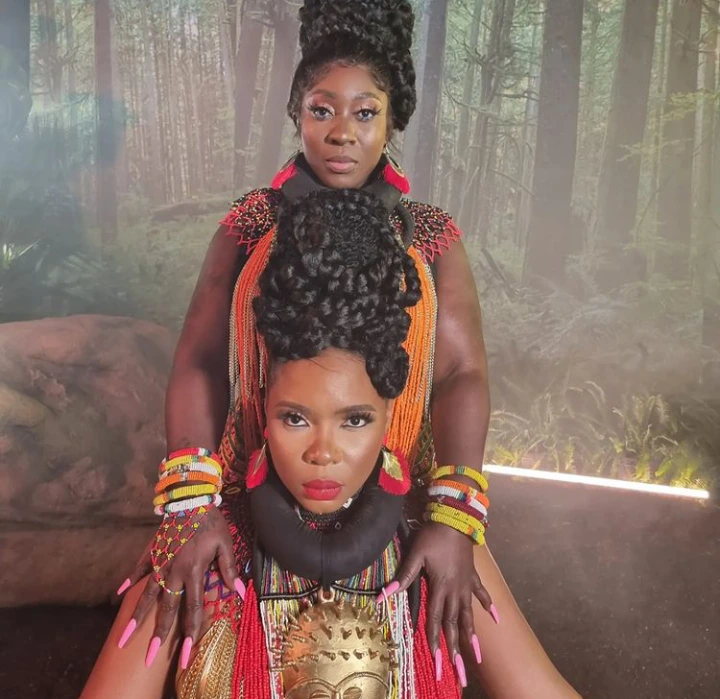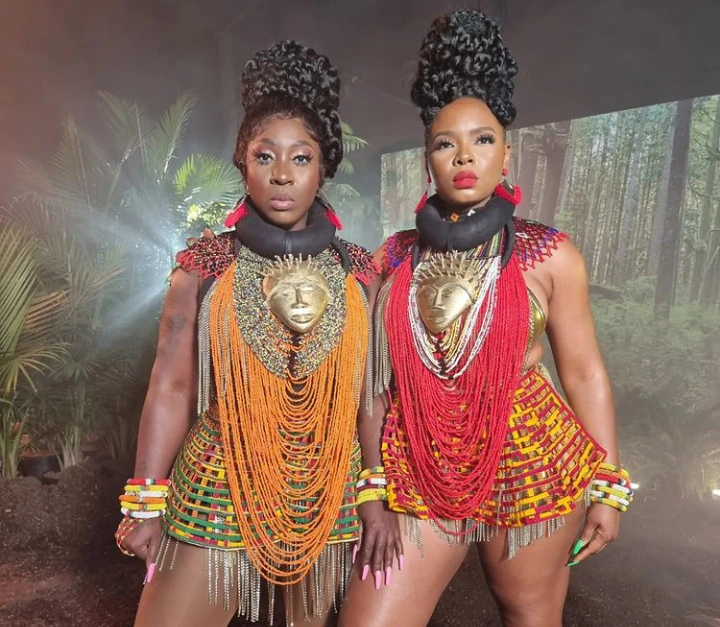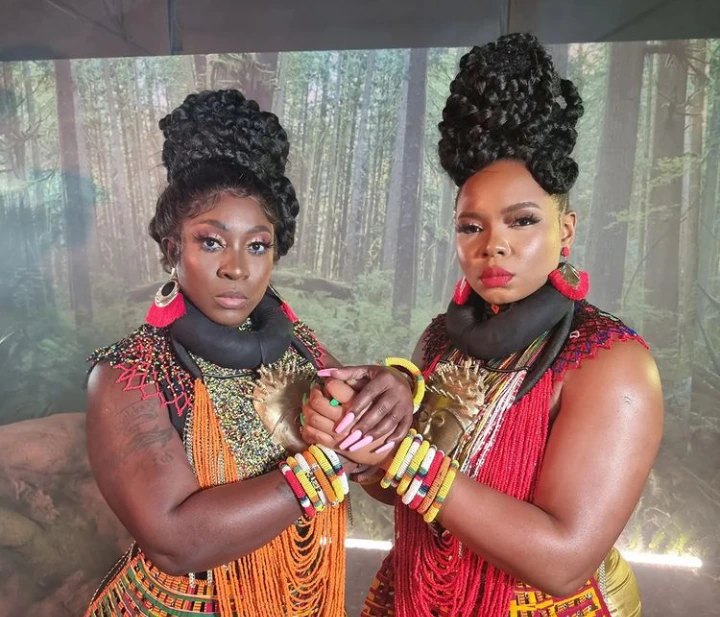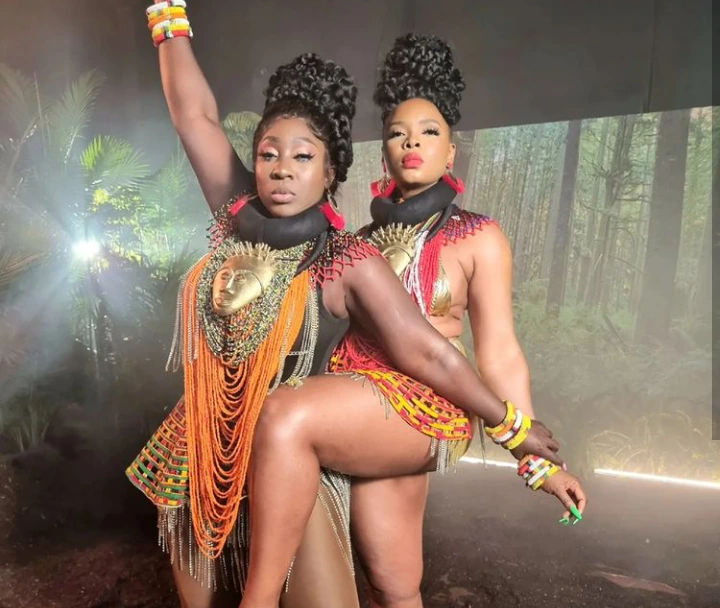 From their outfits, fans were truly excited to see that the both of them showed what it means to be proud Africans. While their new song together has received good reviews from fans, some netizens feel that the song's video was too vulgar due to the excessive booty dance.
To which Yemi Alade was strongly advised to do something enlightening than to try seduce her fans with her body even though she was only trying to entertain. But nonetheless, it would be better for some if she created something that would stand the test of time.