Popular Nigerian female Instagram dancer, Janemena has used her latest post on Instagram to share a loved-up photo of herself and her husband. She shared a photo of herself in a loving mood with her husband, as the two of them looked relaxed and comfortable around each other in the photo. Upon seeing her new post, many of her fans, including her celebrity colleagues, were left with no choice but to react as they made their feelings known on her page.
In her latest post, she was seen wearing a blue jean trouser that looked good on her. She appeared in a beautiful braided hairdo that enhanced her beauty, while her husband wore a white round-neck outfit and ripped blue jean.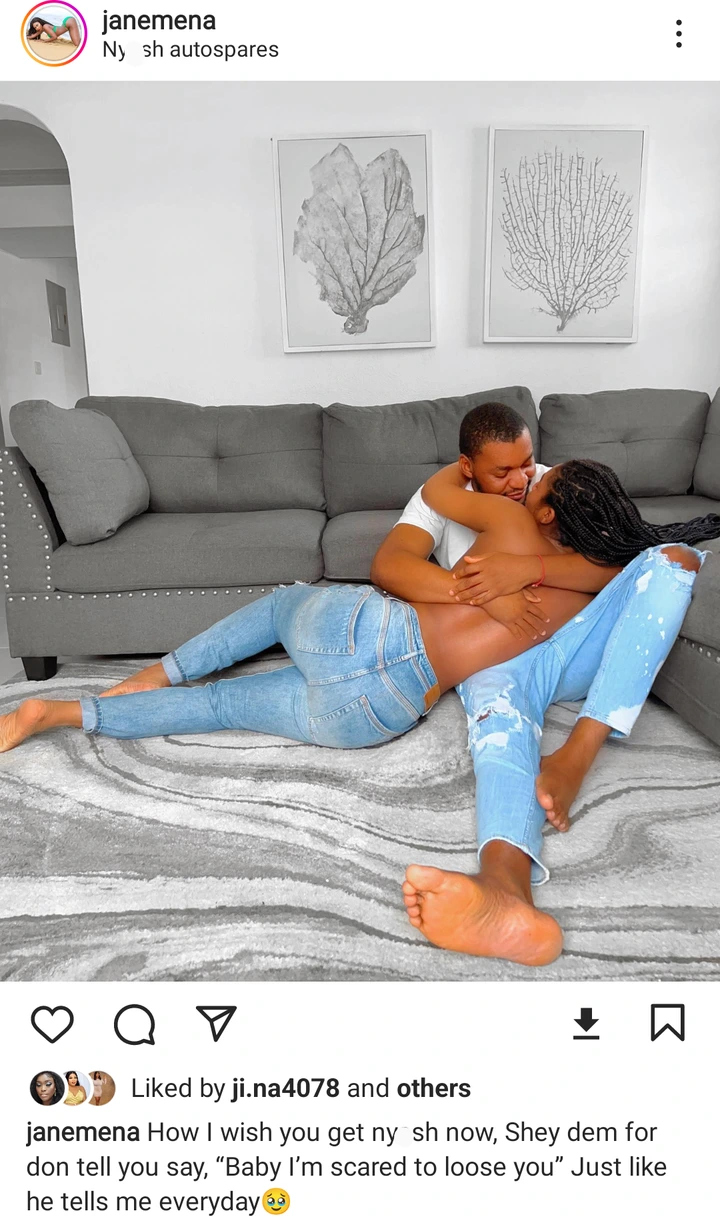 She captioned her post by saying, "How I wish you got Nyash now. They would have told you, "Baby, I am scared to lose you, just like he tells me every day." This caption alongside her photo caught the attention of her followers as they reacted quickly to it.