Dorathy is one Big Brother Naija reality star that usually shares images of herself having the best of times anyone would wish for, the reality star in a new post shared images of herself adorned in a green outfit, while stating that " she is made for the soft life " but a fan of hers took her claim farther by advising her to " add soft to her birth certificate. "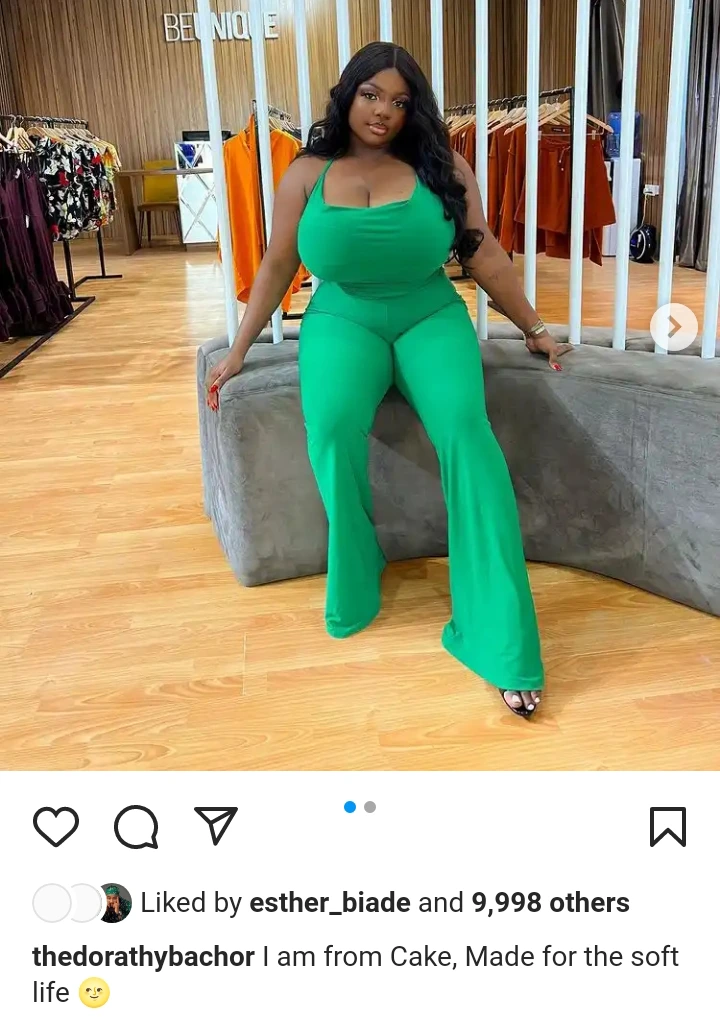 Dorathy who is a very pleasant reality star has always been the type to show herself living some of her best life to the amazement of her fans that are always thrilled by her displays of gorgeousness, which she usually brings to them by sharing flamboyant images of herself, living it up.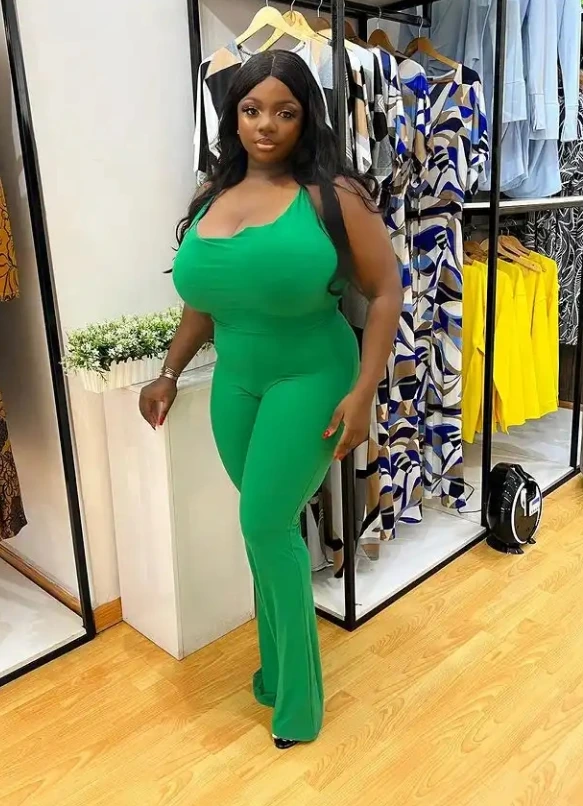 The lovely actress who was looking absolutely gorgeous in a green outfit from all indications really portrayed the image of a person that is enjoying the easy life, as she appeared to be in a luxurious shopping, which is one thing a lot of people would want for themselves, a scenario that had warranted her to be enjoying the soft kind of life that is really what many like her crave for.