Dorathy Bachor is a lady of great beauty who has often shared her fascinating images to excite her fans who love her dearly, the beautiful model in a new post advised fans on what to get high on as she advised them " to say no to Drugs, and get high on heels. "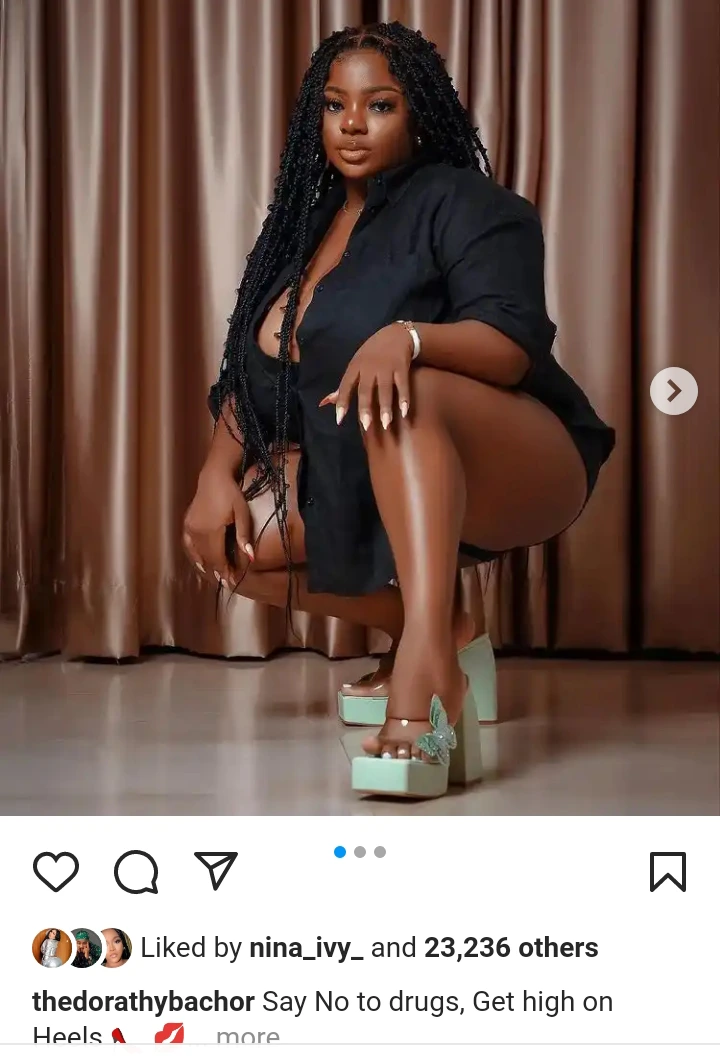 There is no doubt that her post is a catchy one that generates attention towards the shoes she had on which is quite easing, as it helped her in generating a height which naturally she couldn't have attained, and from all indications she is definitely going to be getting a lot of attention with her new height when she walks pass any crowd.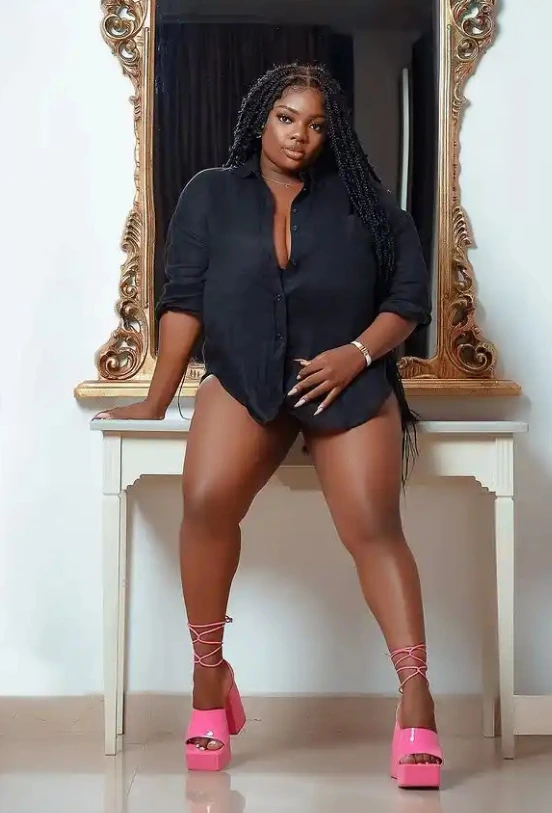 The beautiful reality star o. her post was able to show her dashing side which will definitely ignite the feeling of anyone who lays eyes on the images she had shared, there is no doubt that Dorathy has been able to maintain her alluring nature, and has easily drawn the attention of a lot of her followers to her amazing nature, which is win to see from her post, whenever she shares them.