Popular Nigerian Instagram comedienne, Ada Jesus has used her new post to ask her fans on Instagram whether they would prefer to have a dinner date with or 1 million dollars in cash. She followed up her statement with new pictures of herself in a lovely outfit. Her followers who saw the post could not help but react, as they reacted quickly to the post on her page.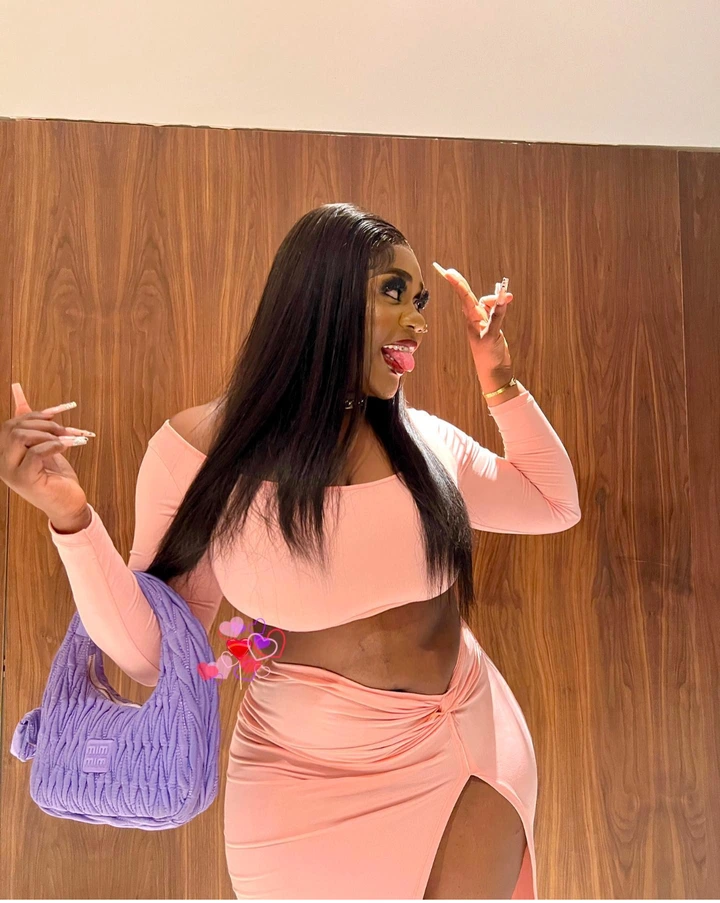 In her latest post, she appeared with a gorgeous looking hairdo that enhanced her beauty. She applied nicely done make-up that matched her skin color. She showed up in a beautiful outfit that looked elegant on her. She put on high heels with a nice looking handbag that looked good on her as she took the pictures in different postures.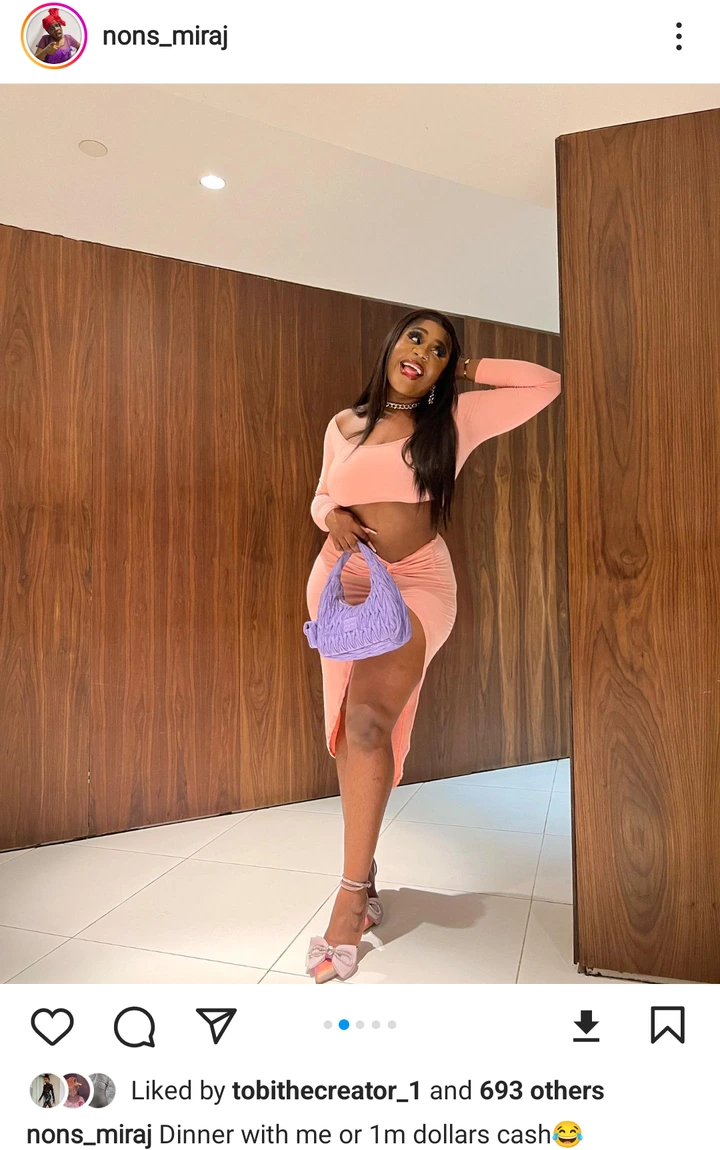 She captioned her post by saying, "Dinner with me or 1 million dollars cash." This caption attracted the attention of her followers as they expressed their opinions.