In the continent of Africa the Bible is being used as the greatest instrument to create false industry , something that should be condemned . Some of the religious leaders have oppressed the people through fabrications and false prophesies. Continue Your Reading>>>
Paul Mackenzie has recently been exposed through his teachings which he claims to be based on the second coming of Christ, but this has led to many deaths in the name of religion and false teachings.
Following this incident, Kenya's urged to be cautious about the religions they are involved in. Here are some of the religious leaders and churches that believers should follow as they are true. Continue Your Reading>>>
According to Sonko, he said that today he will name all the fake killer pastors in Kenya and their churches and all who conduct fake miracles. He said that he first wanted to start with genuine men and women of Gospel Churches which still operates in Kenya.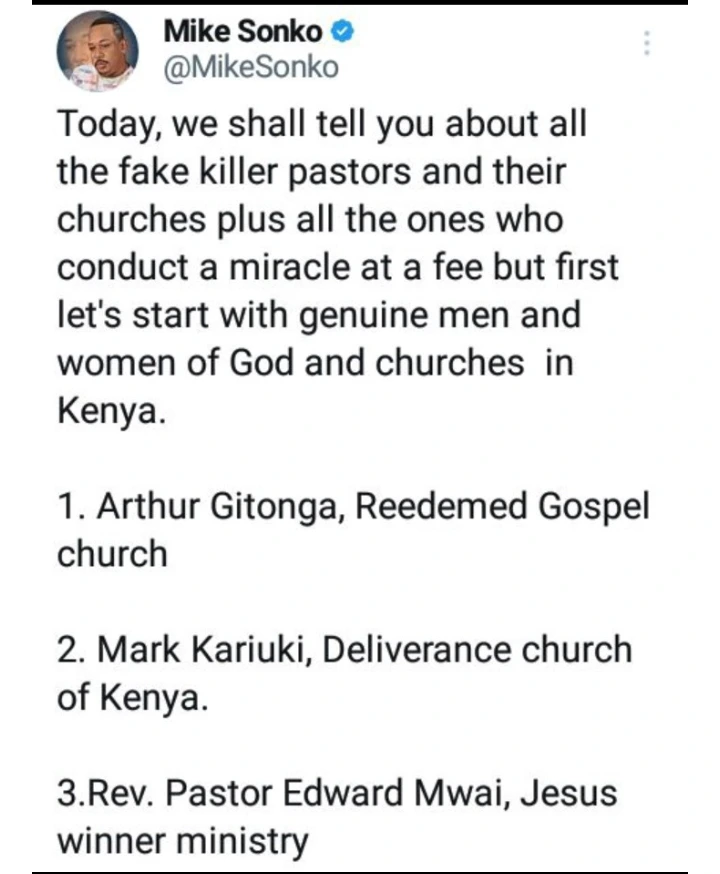 They include.
Redeemed Gospel church- author Gitonga.
Deliverance Church of Kenya- Mark Kariuki.
Jesus winner ministry- pastor Edward Mwai.
Priesthood fellowship- pastor JJ Gitahi.
Kuna Nuru gizani – pastor Pius Muiru.
Neno evangelism- pastor Nganga.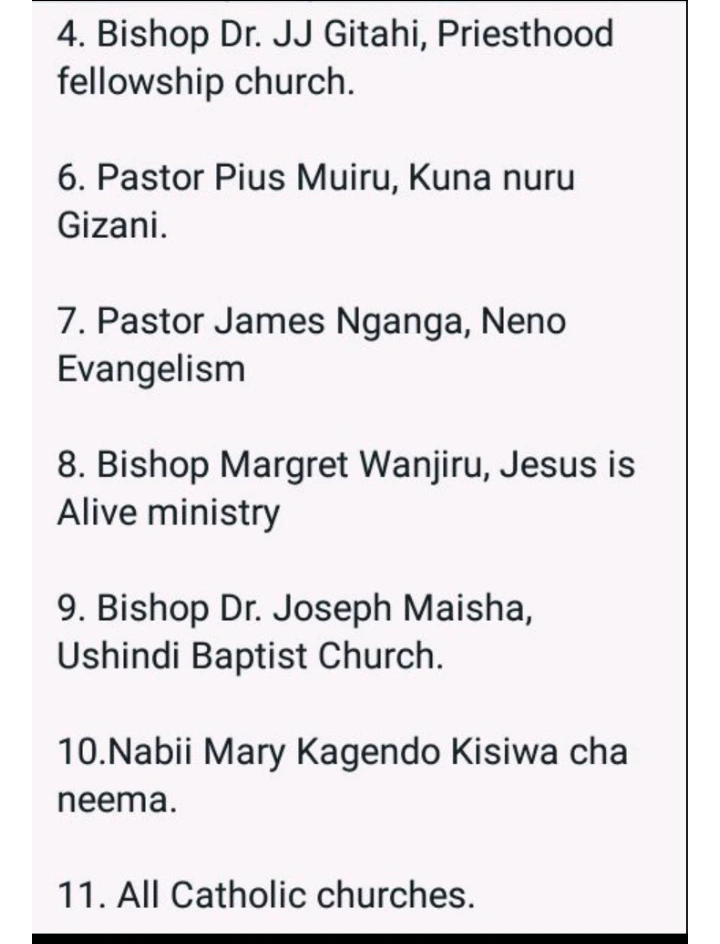 Jesus is Alive ministry- Bishop Margaret Wanjiru.
Ushindi Baptist church- Joseph Maisha.
Kisiwa cha neema- Mary Kagendo.
All Catholic Churches.
All PCEA Churches.
All AIC churches.
All Methodist churches.
All SDA churches.
All Pentecostal churches.
Faith evangelism ministries- Teresiah Wairimu.
Rev Allan And Kathy Kiuna.
David Oginde.
River of God church-Rev Tony Kiamah