Sheggz and Bella have been shipping together in Big Brother's house and housemates think their relationship is real and not fake. If you can remember, there was a time Sheggz told Bella that he will marry her when they leave Biggie's house and Bella was shocked at his statement.
Few days ago, Big Brother organized a dinner date for Bella and Sheggz and they were excited that Big Brother finally fulfilled their request. During the dinner date, they both said a lot of romantic words to each other, they kissed, ate, drank and they also talked about their relationship.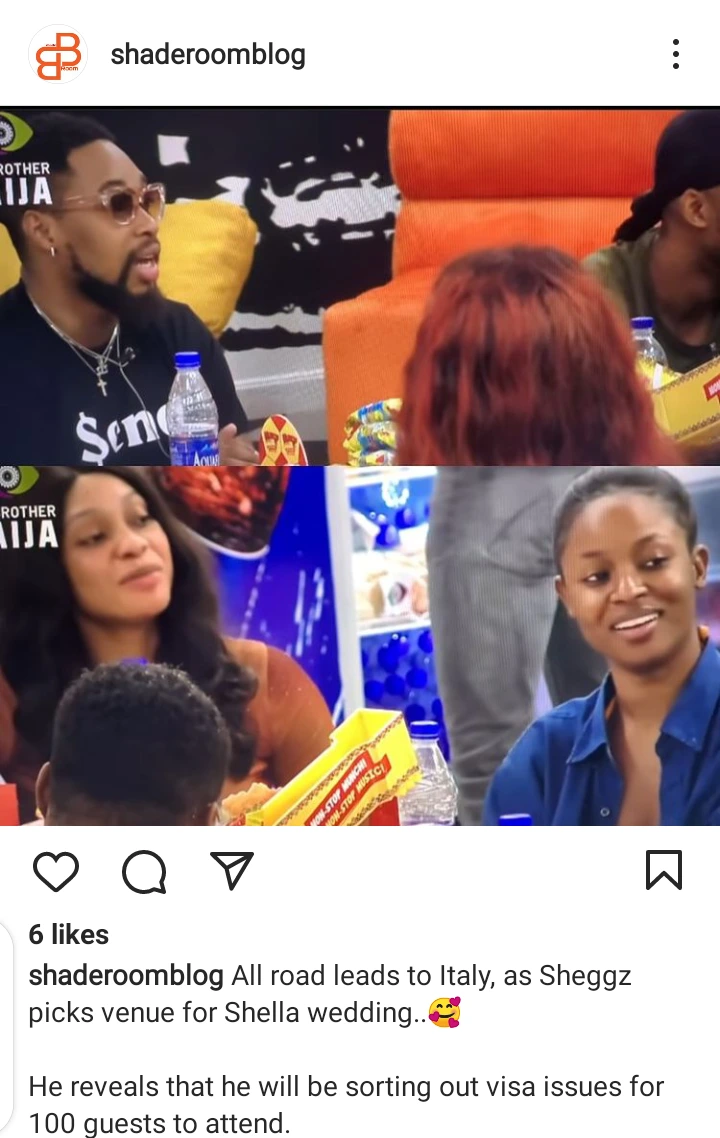 Recently, Sheggz was having a conversation with some of his colleagues at the dinning table and he was telling them that he would marry Bella and he started telling them how he would want his wedding to be and the location. According to Sheggz, he said his wedding with Bella will be at Italy and he knows that some of his friends who are not in Italy might want to attend. In his conversation, he bragged that for his friends to attend his wedding, he will be sorting out 100 visa for his guests.